We recommend staying at the Hotel Grauer Bär (the conference venue – more info here »). The conference attendees should send an email or call the hotel to make a reservation:
Hotel Grauer Bär
Universitätsstraße 5-7, 6020 Innsbruck, Austria
Phone: +43 (0) 512 5924
Mail: grauer-baer@innsbruck-hotels.at
Hotel Schwarzer Adler Innsbruck
Kaiserjägerstraße 2, 6020 Innsbruck
Mail: info@deradler.com
Phone: +43 (0) 512 58 71 09
https://www.schwarzeradler-innsbruck.com
When booking room, please note that you are participating at PROFES 2017 conference, so to get the discount price.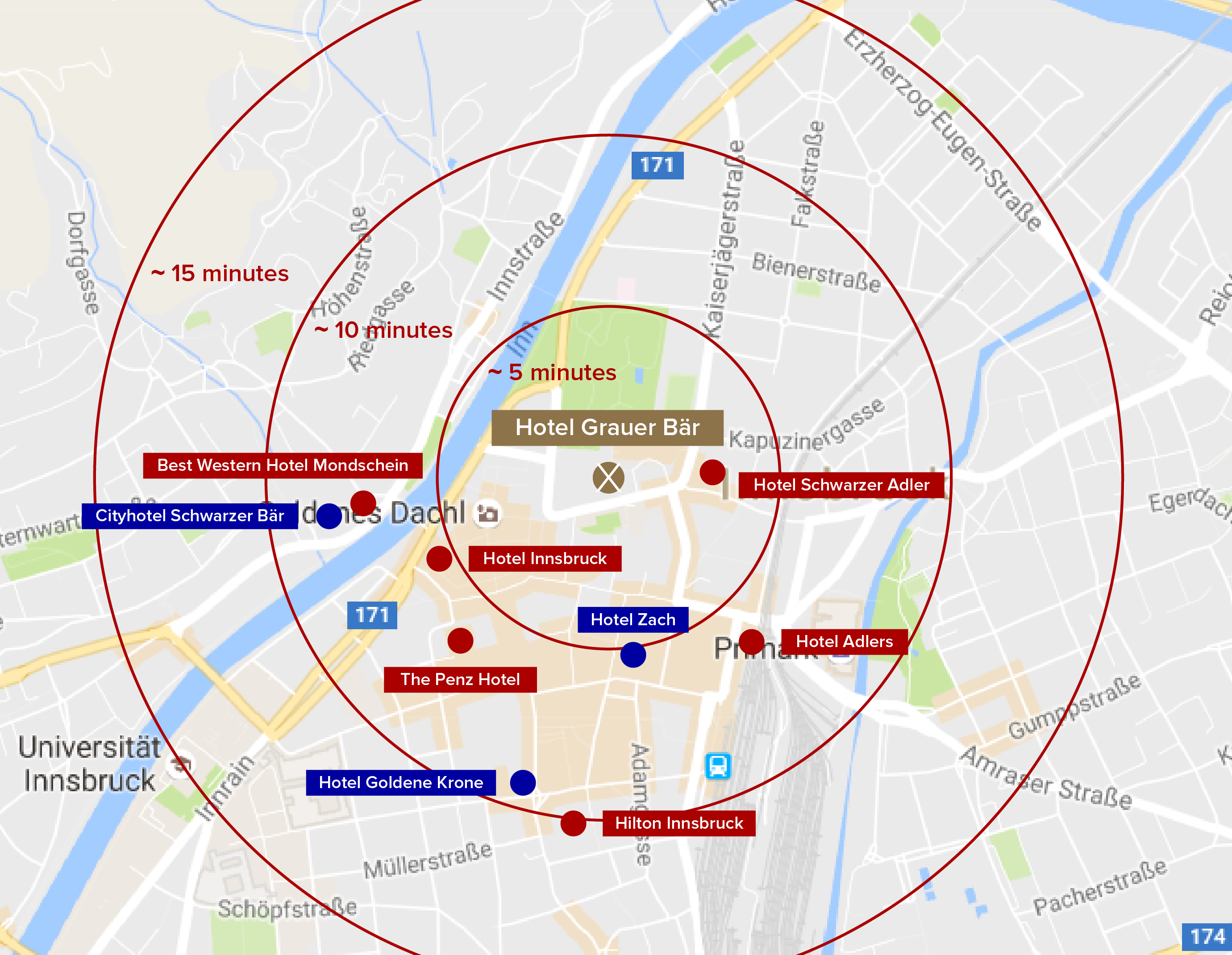 Additional accommodation can be found through various booking engines like Booking.com.